Kaizen, is Japanese word for "Change" & Improvement" or "Change for the better". It is a problem solving system that promises total quality managed operations. Businesses are now becoming more dynamic with its compatibility to cope with ever growing technologies in the market. Kaizen offers multiple opportunities to attain better margins and prospects to soar high in the market.
It is a system that addresses every pain points that are affecting bottom line of Business.
Kaizen is a multidimensional approach to bring improvements in every aspect of operations.
It has ample of proven tools that can offer everlasting resolutions to recurring problems.
Kaizen highlights wastes in process that are categorized in its EIGHT possible sources points.
It lays a very strong foundation for team spirit as implementation of Kaizen requires teamwork.
With continuous improvements in individual performances, Organizations can grow rapidly.
It is a very cost effective system that can be sustained & improved by dedicated in house team.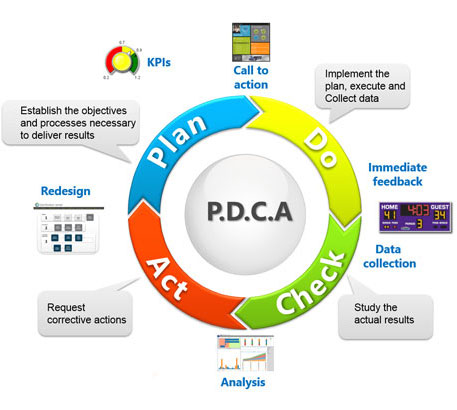 Kaizen Explained:
It is a system that lays strong foundation for Lean Manufacturing & Six Sigma. Kaizen sets the course of processes to eliminate "MUDA" a Japanese word for wastes. It focuses on aspects like Waiting, Overproduction, Rejection/Rework, Motion, Processing, Inventory, Transport, and Unutilized Skills where more than 80% of wastes generation probabilities are hiding in form of opportunities.
Kaizen begins with any small possible change that assures better results than before, saveing time and resources. Every attained result is a milestone with indicators showing way forward for more improvement on the same aspect of process. It can easily accommodate major changes without fearing risk of loss.
Kaizen brings forward the usefulness of various problem solving techniques like, 5 Why's, 5W & 1H, Poka Yoke, Fishbone Diagram & so on.
Individuals Interested In Joining Our Training Programs Can Fill Contact Details.
For more information please visit KAIZEN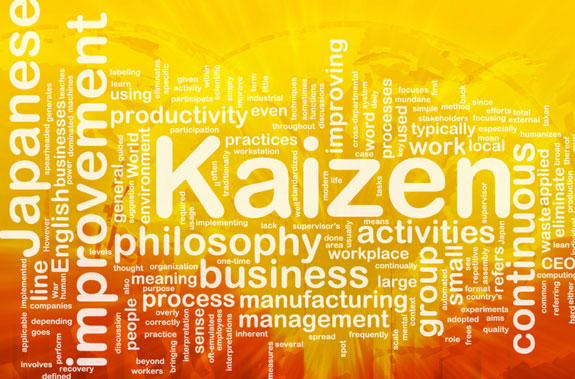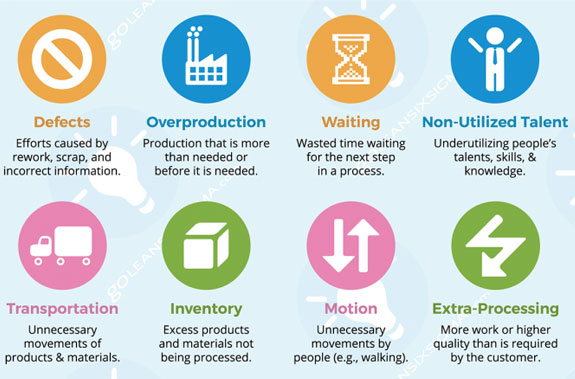 The man who does things makes many mistakes,but he never makes the biggest mistake of all-doing nothing.
Ben franklin
This is important rule good design is one that changes customer behavior for the better.
- Eric ries
The message of the kaizen strategy is that not a day should go by without some kind of improvement being made somewhere in the company.
The reward for work well done is the opportunity to do more.
Training
One working day of training at your own facilities, for a team consisting of 5 to 8 members customized for them to have detail understanding on KAIZEN, so that it can give them enough knowledge to start selecting improvement projects in their own domino. Generally these trainings are impactful enough to generate the desire in the participants to take initiative and implement these principles at work and in personal lives as well. YES I AM INTERESTED
Consulting
After having carried out Value Stream Mapping, KAIZEN can be implemented. We will train your team on making a habit to think, walk & talk KAIZEN. We will constitute a team from within your organization to take up KAIZEN project and train them to use various tools and system for problem solving. We can set the targets & schedule the proceedings to arrive at completion with rigorous follow up and auditing to ensure that KAIZEN has been sustained. YES I AM INTERESTED