SIX SIGMA is a well explored, critically derived methodology that is completely data driven and is aimed at elimination of defects and reducing variations in the output of any process or a product.
Six Sigma is denoted as maximum 3.4 numbers of errors or defects in one million process/products. It has been attained by many manufacturing & service industries by carrying out Six Sigma Projects.
Six Sigma is the only tool that can help to identify the cause of any problem, with even few data.
Six Sigma focuses on internal process right from beginning to the application of Product/Service.
It emphasizes on reducing variations & rejections thereby increasing sustainability & profits.
It is a pro-active tool that standardizes processes that ensure that there are no chances of failures.
Six Sigma with its data driven analysis, offers consolidated improvements in all the processes.
Business becomes more predictable and promising to increase loyal customer base in market.
Six Sigma is a system that can be repeated in many other areas and become a way of operation.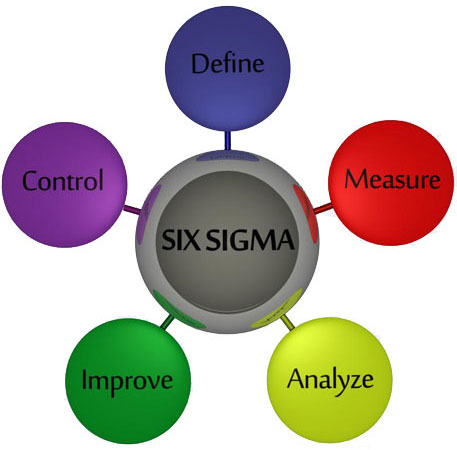 Six Sigma Explained:
Six Sigma works on DMAIC methodology:- Define, Measure, Analyze, Improve, Control. Any business at some point in time will start having few pain points that could have been proving detrimental and not allowing business to take any leap further, Six Sigma can narrow down the root causes effectively.
Six Sigma looks into the goals & aspiration that a business is assuming to arrive and Defines the objective. It further Measures the current status and its challenges that are hindering the business to attain those goals. These challenges are Analyzed to provide resolutions for each of them by using various tools. With solutions being implemented, processes start to Improve and the same is again measured to evaluate if the progress is in path of goal. New processes are standardized and audited time to time and kept under Control so that improved results do not get lost. These methods can be repeated for as many as times with every new opportunity in the business.
For more information please visit Six Sigma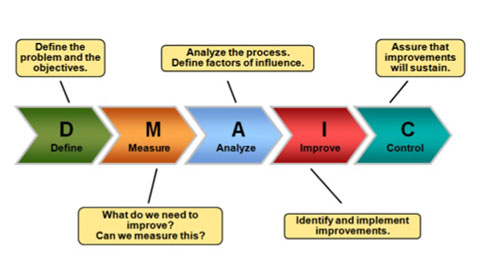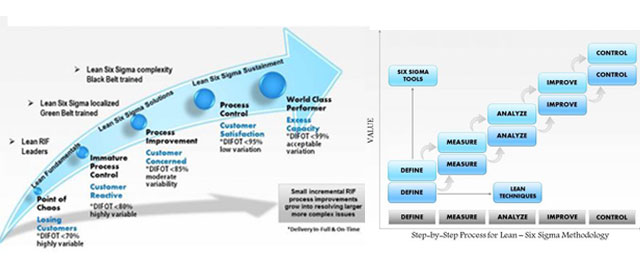 My job is not to be easy on people. My job is to make them better
Steve jobs
Standards should not be forced down from above but rather set by the production workers themselves
~Taiichi ohno,father of tyota producti system
Without data you're just another person with an opinion
~W.Edwards deming
Training
Six Sigma training can be given to a team of members in any organization for them to have idea and understanding that out there in world people are achieving processes and production with maximum 3.4 defects for every million cycle and hence the same is possible with your process and business. Training will be designed specifically to the type of your industry and will be precise enough to make impact on the participants take up the opportunity to implement the same. YES I AM INTERESTED
Consulting
Being Certified Lean Six Sigma Black Belt holder, we can not only take up Six Sigma projects but can also Design projects to involve your teams to learn on job this world class methodology and help convert every challenge into an opportunity to improve your profitability. YES I AM INTERESTED